Learn how to win real money on Dream11 with our easy-to-follow guide.
Are you ready to turn your love for sports into a chance to win real money? Dream11 is the perfect online fantasy sports platform for you! With our easy-to-follow guide, you can learn how to create a winning team and compete against other fans from around the world. We'll take you through the basics of selecting players, considering match conditions, and building a strategy to increase your chances of winning big on Dream11.
What is Dream11?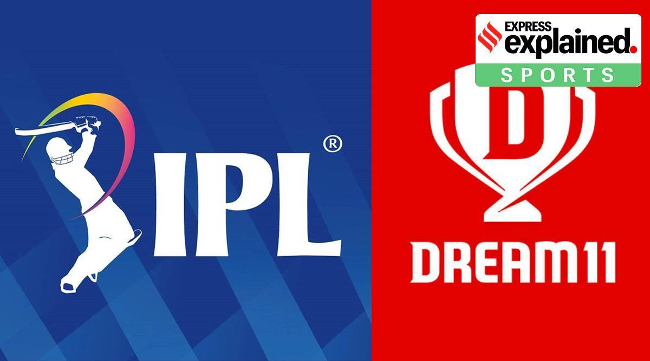 Dream11 is a game-changer for sports enthusiasts, as it allows users to create their own virtual teams and engage in thrilling competitions against other players from around the world. The app's unique concept of fantasy sports has gained immense popularity, making Dream11 a leading player in the market. Users can test their skills and knowledge of the sport by selecting and managing their own team, with the opportunity to win real money. With its user-friendly interface and exciting features, Dream11 is a must-have for any sports fan looking to take their love of the game to the next level.
Here's a brief explanation of how Dream11 works
Dream11 is an online platform that allows users to create their own fantasy teams by selecting real-life players from upcoming matches. To get started, you simply need to sign up for an account and add money to your virtual wallet. Then, using a set budget, you can choose the players you want on your team.
During the match, each player earns points based on their performance in the real game. These points are then tallied up, and the total determines your rank and prize money. Dream11 is popular among those who enjoy fantasy sports and the opportunity to win cash prizes through their knowledge of the game.
It's important to note that Dream11 has faced some legal challenges in certain regions due to its association with the real money gaming industry. However, it remains a top choice for those looking to play fantasy sports and test their skills against other players.
How to Navigate the Dream11 Platform & Understand Its Features
Welcome to Dream11, an exciting online fantasy cricket game where you can create your very own virtual team and battle it out against other players!
To get started, the first thing you need to do is create your account. Once that's done, you'll be taken straight to the homepage where all the available matches are displayed.
Are you ready to experience the excitement of Dream11? On the match page, you'll see all the important information about the teams and players. You get to create your own team by selecting 11 players, including a captain and vice-captain. The captain is super important because they earn double points! But don't forget about the vice-captain who earns 1.5 times the points.
Joining a contest is easy, and there are plenty of options for different budgets and skill levels. Once you're in a contest, keep an eye on the leaderboard to track your progress against other participants. It's exciting to see how well your team performs compared to others. And if you need to make changes, it's simple to do so.
In summary, Dream11 is an online sports gaming platform that allows you to create your own virtual team and compete with other players. To get started, create an account, select a match, create a team, join a contest, and track your progress on the leaderboard. Use the available features such as player news, team news, and player stats to make informed decisions. So, what are you waiting for? Sign up now and start playing like a pro! Whether you're a die-hard fan or just getting started, Dream11 has everything you need to take your sports fandom to the next level!
How To Choose The Best Players For Your Dream11 Team & Win Real Money
Are you ready to take your Dream11 team to the next level and win real money? The first step is understanding the Dream11 contest rules. Once you know the basics, it's time to start picking the best players for your team.
But how do you choose the right players? Here are some Dream11 prediction tips and tricks to help:
Research:
Look at player statistics, recent performances, and upcoming matchups to make informed decisions.
Balance:
Don't focus too heavily on one position or team. Your team should have a mix of players from different teams and positions.
Form over reputation:
Just because a player has a big name doesn't mean they'll perform well in the current season. Focus on their recent form instead.
Captaincy:
Choose a captain who is likely to perform well and earn extra points.
Remember, the key to winning in Dream11 is making smart choices based on research and analysis. Good luck!
Step-By-Step Guide To Making Winning Teams On Dream11
Are you ready to create a winning team on Dream11? Follow these simple steps and earn those valuable points!
Step 1: Understand the points system in Dream11
Before creating your team, it's important to understand how the points system works. Each player earns points based on their performance during the game. For example, a batsman scoring a century will earn more points than a player who scored only 20 runs.
Step 2: Choose your players wisely
Picking the right players is crucial for a successful team. Look at each player's recent form, playing conditions, and track record before selecting them. Don't forget to balance your team with all-rounders, bowlers, and batsmen.
Step 3: Analyze the opposition team
A good understanding of the opposition can help you make better decisions while creating your team. Study their strengths and weaknesses and select players accordingly.
Step 4: Keep an eye on injuries and substitutions
Injuries or unexpected substitutions can affect your team's performance. Always keep yourself updated with the latest news about the teams and make necessary changes if needed.
Step 5: Captain and Vice-Captain selection
Choosing the right captain and vice-captain can be the difference between winning and losing. The captain earns double points, while the vice-captain earns 1.5 times the points. So, choose players who are consistent and likely to perform well in the match.
By following these steps, you can create a winning team on Dream11 and increase your chances of winning big! Remember to stay updated with the latest news and analyze the players and teams before making your final selections.
Making the Most of Different Contests Available on Dream11 & Winning Real Money
If you're looking to make some extra cash and enjoy playing fantasy sports, Dream11 is the perfect platform for you! With a variety of contests available, there are ample opportunities to win real money.
First things first, familiarize yourself with the different types of contests on Dream11. From head-to-head battles to grand leagues, there's something for everyone. Decide which contest suits your style best and get ready to play!
To increase your chances of winning, it's important to do your research. Keep track of player stats, injuries, and recent performances. This will help you create a strong team that can dominate the competition.
Once you've entered a contest, stay active and engaged throughout. Follow the game closely and make strategic changes as needed. Remember, every move counts!
And finally, don't forget to have fun! Winning real money is great, but enjoying the thrill of the game is just as important. So go ahead, give it your all, and see where your skills take you on Dream11!
SONA777: The Top Online Fantasy Sports Platform for Winning Real Money
Get ready to turn your passion for sports into cold hard cash with SONA777, the ultimate online fantasy sports platform! Whether you're a die-hard fan or just looking to have some fun, our user-friendly site offers endless opportunities to win big. With easy-to-understand rules and simple gameplay, even those new to fantasy sports can join in on the excitement.
No more wasting time on other sites that promise huge payouts but never deliver. At SONA777, we offer real chances to earn money while indulging in your favorite pastime. Our trustworthy platform is designed to ensure fairness and transparency for all players, so you can focus on strategizing and winning!
So what are you waiting for? Sign up today and see why SONA777 is the top choice for online fantasy sports enthusiasts everywhere. Get in on the action now and start raking in those winnings!
Get the SONA777 app and Winning Real Money
SONA777 is the ultimate online fantasy sports platform for earning real money.
Refer your friend Invite your friends & collect big rewards
Chat & Groups Play more, earn Real Money & get exciting rewards
Scan the QR Code to download the SONA777 Cricket App